Labor Management & Payroll
Better Data, Better Outcomes
Everything you do centers around your farming operations. You need information collected right from the source because it affects everything you do. AgSquared gives you the tools you need for full transparency and traceability to give you the outcomes you want.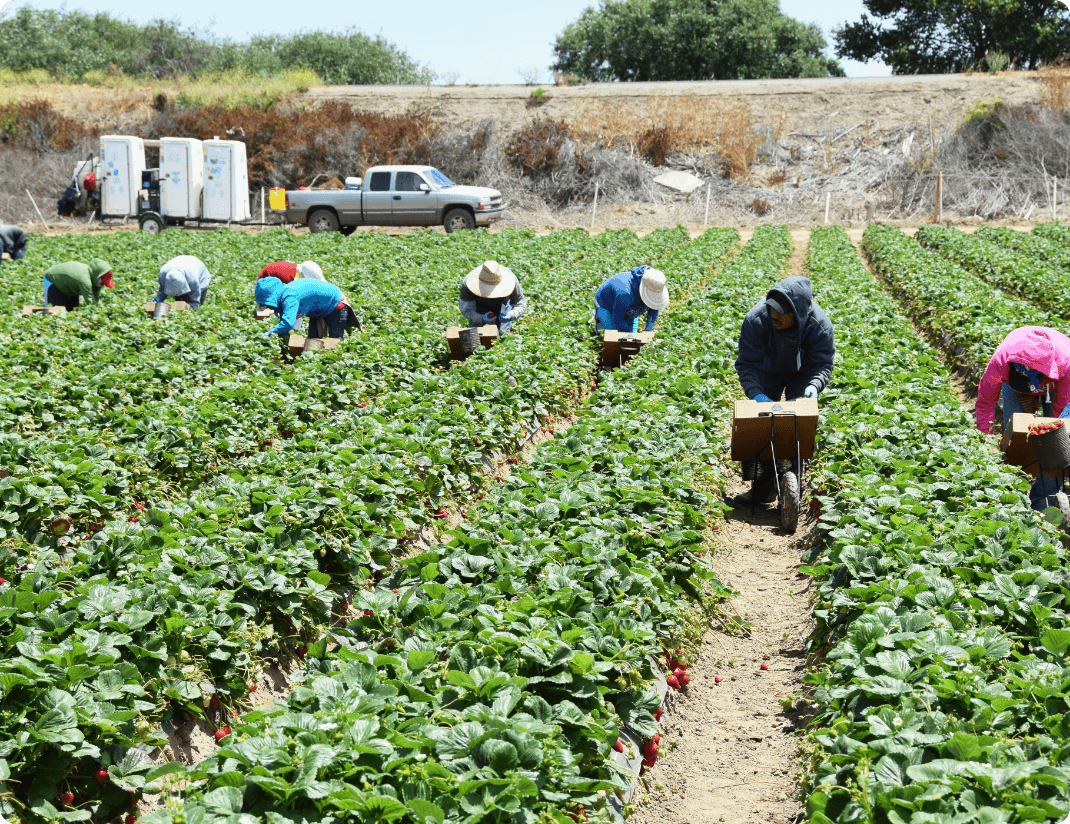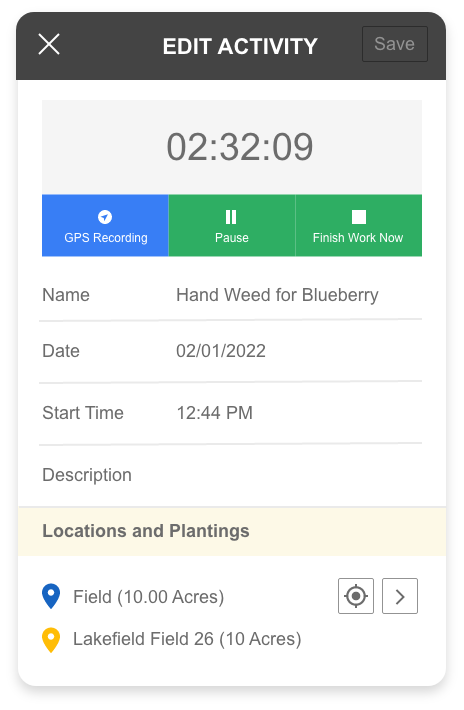 Information Collected
From the Source
Better data gives you better outcomes.
One Platform,
Many Outcomes
Goal setting, tracking, compliance, and reporting on one streamlined platform.
You decide who has access to what information.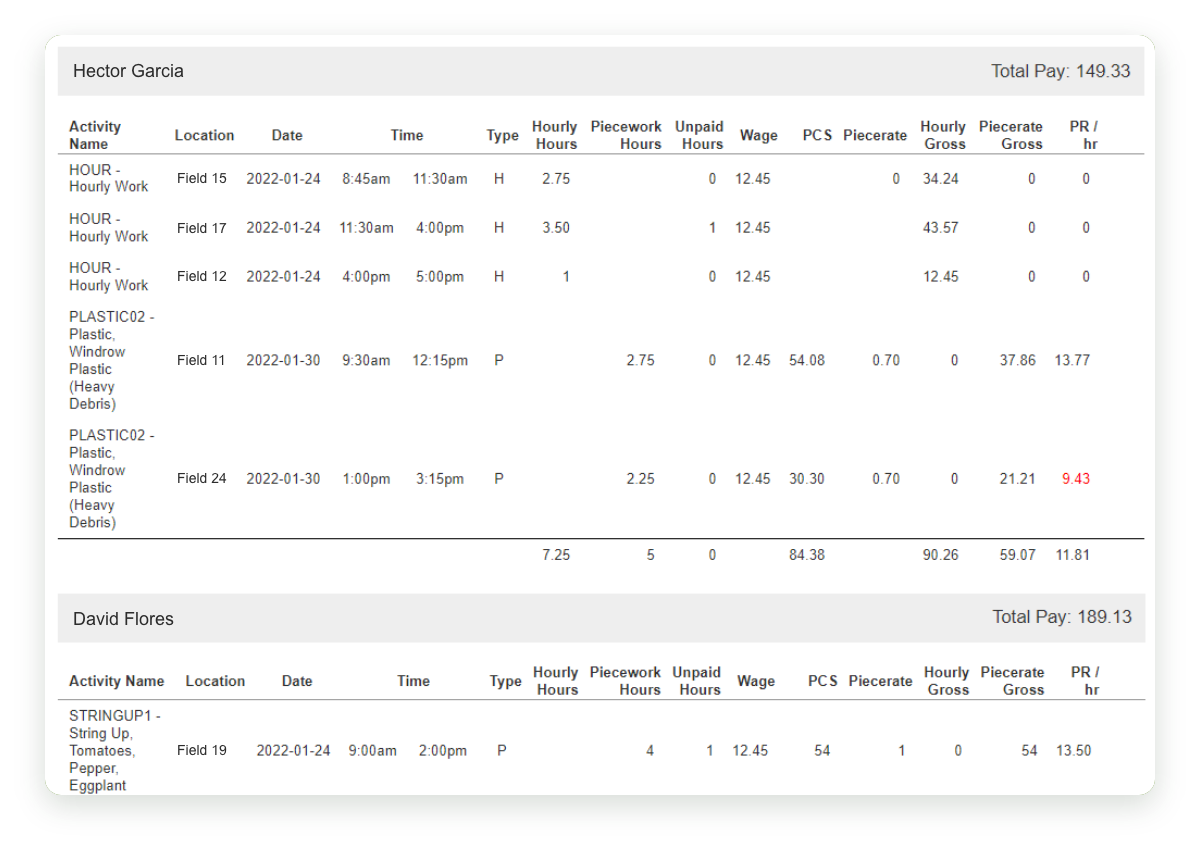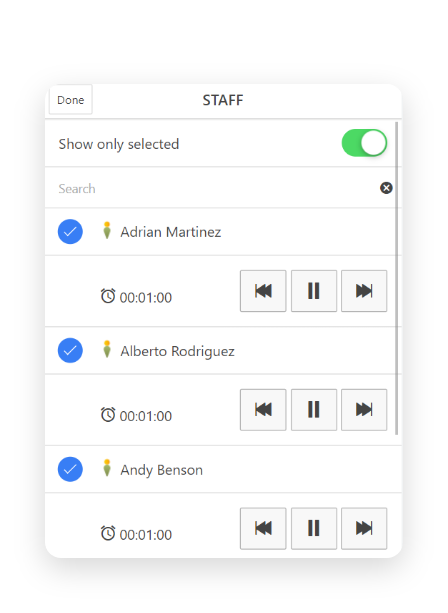 Our simple-to-use mobile app ensures accurate time keeping whether by individuals or by crew. Built-in meal and break rules make it easy for your team to stay in compliance and automatically document violations.
Take the burden off or your payroll team from having to chase down data in the field by empowering your field-based supervisors to review and approve of their employees' time cards before they are sent to the office. In-app alerts notify supervisors of potential labor violations so they can follow up on them as appropriate.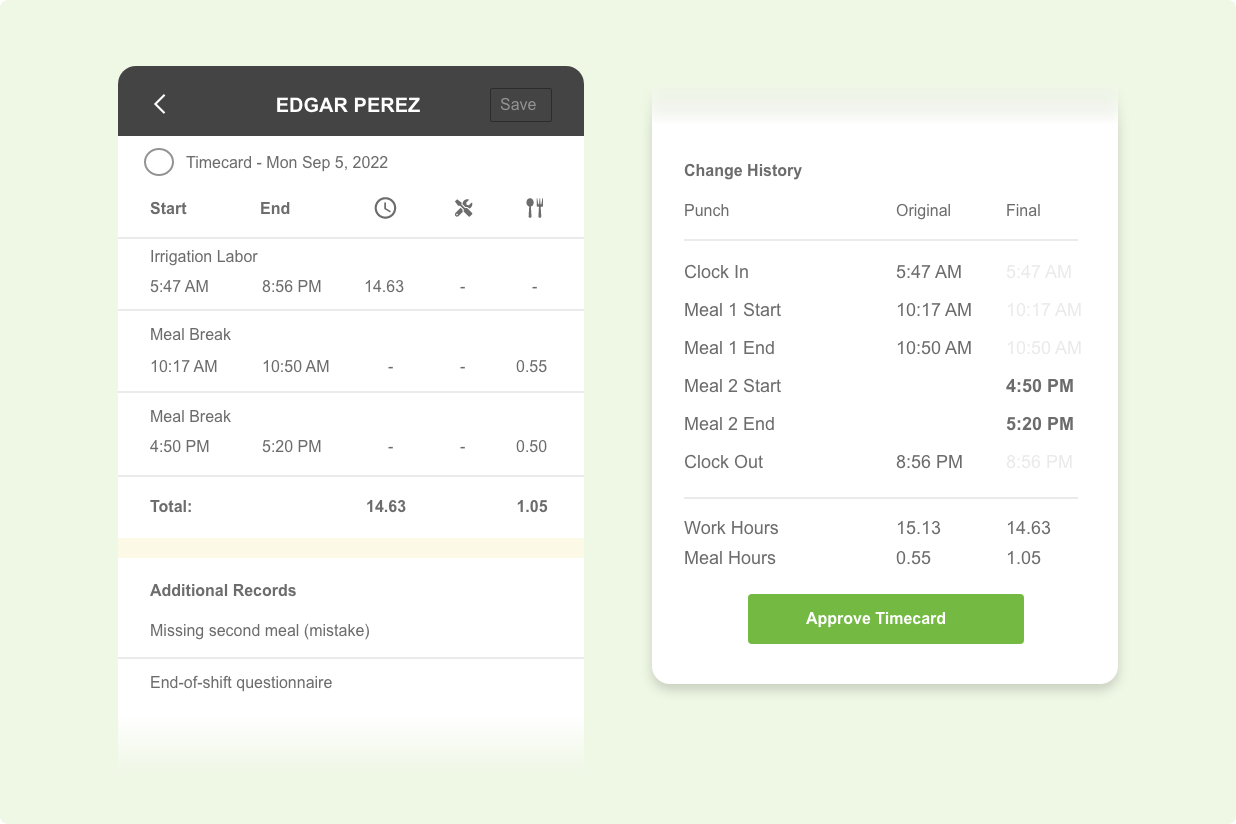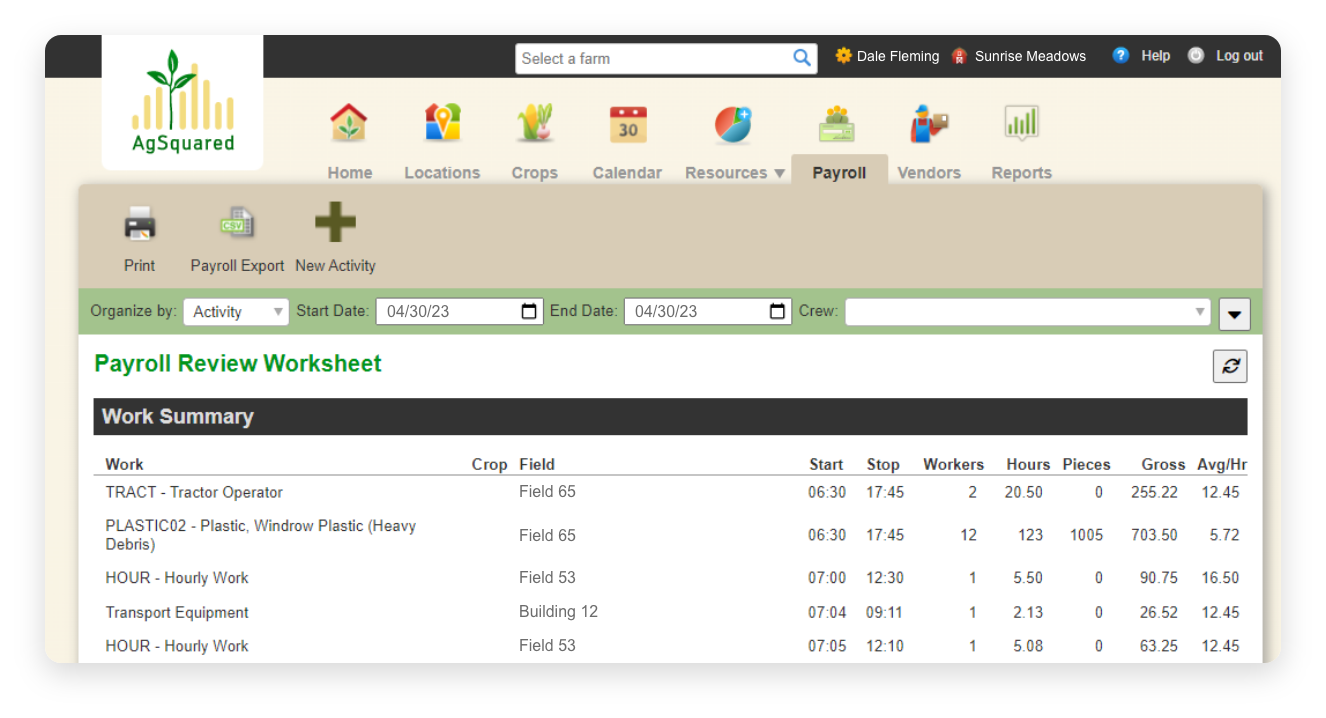 AgSquared calculates overtime and double time, piecerate pay, daily average rate for breaks, and more. AgSquared universally integrates with whatever payroll system you currently use, and can automatically allocate payroll to the appropriate cost center and/or department code.
Customize multi-layered approval processes to ensure that timecards are fully reviewed by the appropriate supervisors before they make it to payroll.
Each stage of the workflow reports to the right person with the authority to review and approve in real-time. Define your internal approval processes and AgSquared will implement them.
Help your employees remain compliant with ever-changing labor rules. In-app notifications make it easy for your employees to know when to take their breaks, and pop-up forms prompt them for details when a violation occurs. Complete and accurate data gives you peace of mind knowing that you can produce accurate reports on demand.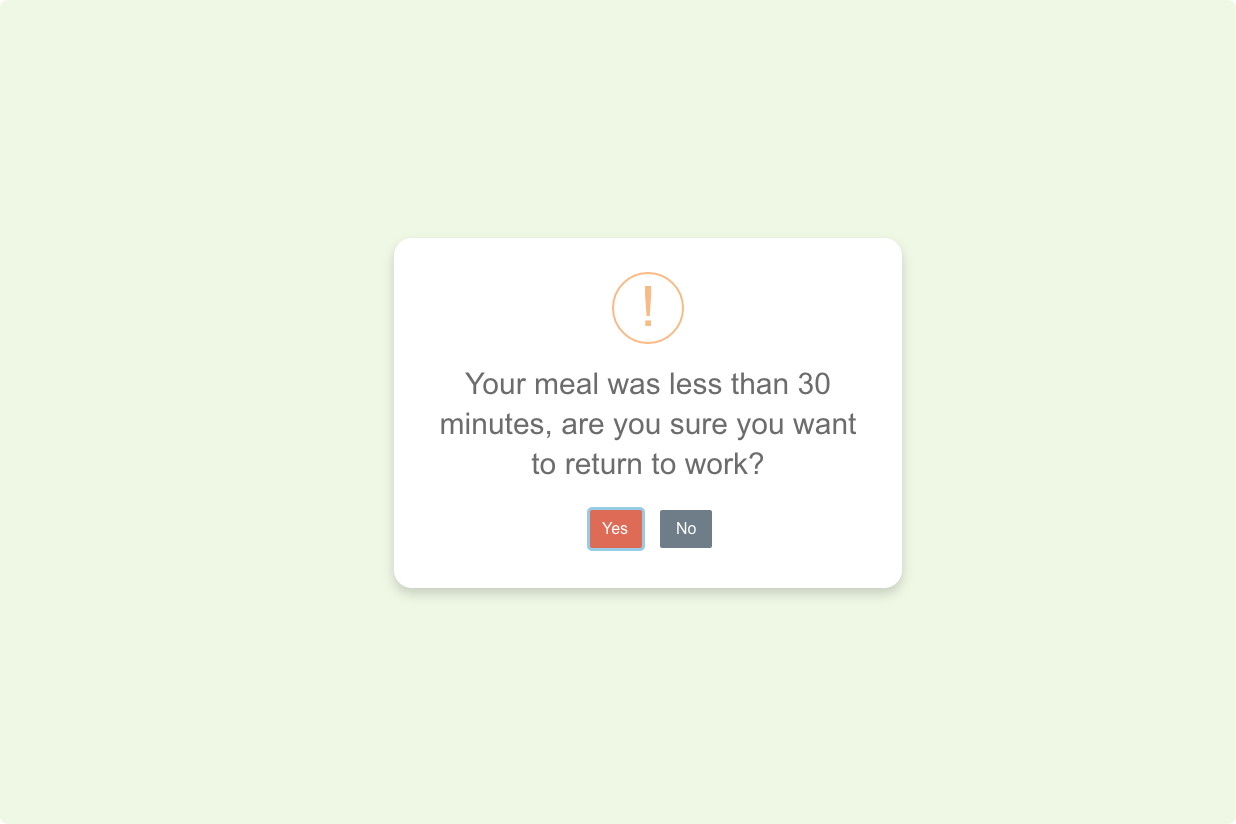 We Integrate With Countless Other Systems
Integrate your existing software tools with AgSquared to build the farm management ecosystem you need.